Editor's Note
The Comfort of Books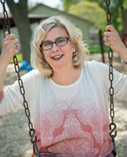 If you're like me, bookstores are your third home (after your real home and the library, of course!) I'm lucky to live in an area with a "big box" store, a welcoming independent shop, a half-price joint and even a large Goodwill store with an abundant and excellent used books section. Most weekends, you'll find me at one, or more of those places.
That's why I was so confused when someone asked me why, since I was a librarian, I frequented bookstores so much. "Don't you get all your books at the library?" he asked.
I was impressed that this person realized libraries are still vital—since all too often we hear the opposite, "Does anyone even go to the library anymore?" But I was still surprised at the comment. Of course librarians buy books, but I think more than that, it's simply the need to be around books—no matter where we are.
I relish in the smell of crisp new books—with my hands first to grab the stiff spine and delicately turn the pages. I even can sense that well-worn book smell before I enter the used bookstore—eager to see what's available and what stories the books might share about their previous owners (maybe they left behind a bookmark or, better yet, a photograph!). I could spend hours poring over the vintage treasures at the used bookstore, and I'm often the only one digging through the overflowing boxes of books at a rummage sale.
Quite simply, I can't imagine myself without books or a bookstore—to hang out in, scanning the shelves and losing track of time. Heck, I might even meet an author or two—like when I recently attended a reading by children's book author Barbara Joosse.
Here's hoping your weekends—or any free time for that matter—include plenty of trips to bookstores . . . even if you don't buy anything! &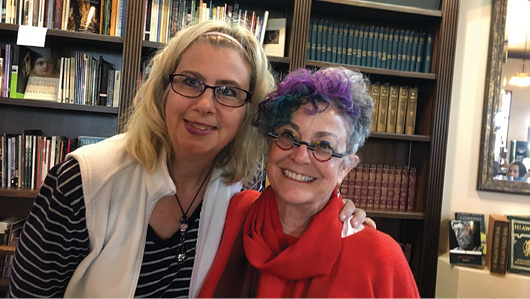 Refbacks
There are currently no refbacks.
© 2022 ALSC