Editor's Note: Read HOW Many Books?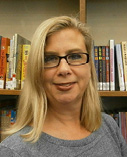 The library where I work, Brown County Library in Green Bay, WI, came to the 1,000 Books Before Kindergarten program just a few years ago. I remember introducing it to some storytime parents in the beginning and having them exclaim, "They have to read HOW many books?"
It was almost as if I had asked them to check out all one thousand books that day and asked for them to be returned in a week.
As librarians, we are keenly aware of the importance reading every day has on a child's success—at almost every level of learning, but especially for early literacy. But I found that a good number of parents thought that the title of the program—and the amount of books—seemed daunting. Of course, when you break it down to the number of books divided by the number of years, etc….well, we all know the math. And we all know that Goodnight, Goodnight, Construction Site [insert your child's favorite book here] will be on that list multiple times.
It's been a joy to see parents returning with our 1,000 Books entry forms—and even more thrilling to see the tiny toddlers holding up the certificates and/or prizes they have won for participating. We even hosted a Giant Early Learning Play Date this past winter, where we built a "throne" of discarded books; our little readers and participants could proudly ascend the throne, book in hand—better than any scepter!
Sure, the throne was symbolic and the play date was chock full of early literacy stories, games, and events. But it was all part of what makes us so proud to be children's librarians.
I haven't yet personally talked with a parent whose child has hit that 1,000 books milestone, but I'll bet they feel just as much accomplishment in helping their child achieve that level as I do as a librarian . . . even if they did have to read Goodnight, Goodnight, Construction Site fifty-two times! &