Published by ALA TechSource, an imprint of the American Library Association, Library Technology Reports helps librarians make informed decisions about technology products and projects.
Your purchase supports this publication and funds advocacy, awareness, and accreditation programs for library professionals worldwide.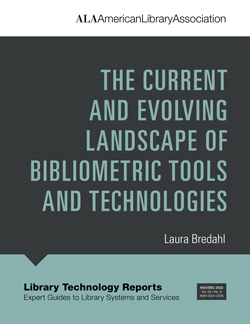 Vol 53, No 2 (2017): February/March

Open Access

Subscription Access
Podcast Literacy: Educational, Accessible, and Diverse Podcasts for Library Users, by Nicole Hennig
Podcasts are experiencing a renaissance today. More high-quality programming is available for more diverse audiences than ever before.
When librarians are knowledgeable about podcasts, how to find the best ones, and what purposes they serve, we can point our users to the very best content and help increase digital literacy.
Library Technology Reports (vol. 53, no. 2), "Podcast Literacy: Educational, Accessible, and Diverse Podcasts for Library Users," will cover
Why podcasts are an important part of digital literacy
Statistics on podcast listening
The advantages of audio-based learning
How to find the best podcasts
The best apps for podcast listening
Lists of recommended podcasts for general audiences, higher education, teens, children, people with disabilities, and diverse and underserved audiences
How podcasts are being used, in context, in K–12 education and higher education
Podcast accessibility for people with disabilities
Ideas for how libraries can become curators and recommenders of podcasts
Resources for learning more
Full Issue
| | |
| --- | --- |
| View or download the full issue | PDF |
Table of Contents