Published by ALA TechSource, an imprint of the American Library Association, Library Technology Reports helps librarians make informed decisions about technology products and projects.
Your purchase supports this publication and funds advocacy, awareness, and accreditation programs for library professionals worldwide.
As a subscription-based publication, Library Technology Reports will sunset with the December 2022 issue. After that time, it will be available for single-issue sales only.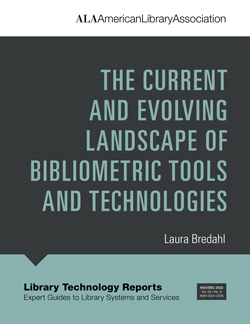 Vol 58, No 3 (2022): April

Open Access

Subscription Access
Library Technology Reports vol. 58, no. 3 (April 2022), "Thinking Differently about Library Websites: Beyond Your Preconceptions," by Laura Solomon
In this issue of Library Technology Reports (vol. 58, no. 3), we'll look at the common preconceptions of library websites and web design and work toward understanding what makes a useful, relevant library website that is user-friendly.
Full Issue
| | |
| --- | --- |
| View or download the full issue | PDF |
Table of Contents