Published by ALA TechSource, an imprint of the American Library Association, Library Technology Reports helps librarians make informed decisions about technology products and projects.
Your purchase supports this publication and funds advocacy, awareness, and accreditation programs for library professionals worldwide.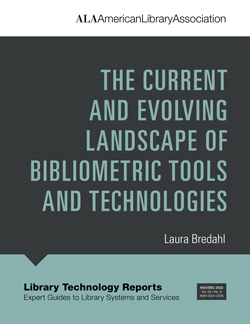 Vol 55, No 5 (2019): July

Open Access

Subscription Access
Library Technology Reports (vol. 55, no. 5), "Digital Media and Library Instruction," edited by Heather Moorefield-Lang
Professionals in the field of librarianship are creative when it comes to the delivery of information and instruction. If face-to-face options aren't available, we take to digital means, and there are so many options out there. Podcasting, vlogging, and edutubing are just some of them. In this issue of Library Technology Reports (vol. 55, no. 5), read about a librarian and his podcast, a blogging librarian, a library professor with educational YouTube channels, and recommendations for strong flipped instruction delivery from the classroom or library.
Full Issue
| | |
| --- | --- |
| View or download the full issue | PDF |
Table of Contents
| | | |
| --- | --- | --- |
| | Heather Moorefield-Lang | 5-6 |
| | | |
| --- | --- | --- |
| | Heather Moorefield-Lang | 17-20 |
| | | |
| --- | --- | --- |
| | Heather Moorefield-Lang | 25-25 |