Published by ALA TechSource, an imprint of the American Library Association, Library Technology Reports helps librarians make informed decisions about technology products and projects.
Your purchase supports this publication and funds advocacy, awareness, and accreditation programs for library professionals worldwide.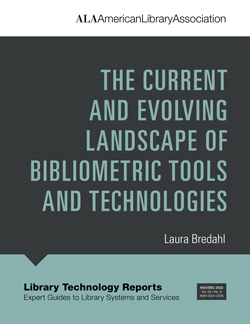 Vol 57, No 5 (2021): July

Open Access

Subscription Access
Library Technology Reports vol. 57, no. 5 (July 2021), "Cloud Services for Digital Repositories," by Jarrod Bogucki
A digital repository can provide a library or similar institution the capability to offer patrons a variety of media and rich cultural collections. Repositories can be robust, valuable resources, but for a library they can be large and potentially difficult to create and manage. Cloud resources offer a wide range of tools and services that can be used to build a repository of any kind and manage it in a sustainable, successful way. Subscription services, development tools, and virtual infrastructure can be used to leverage existing repository software or build a custom repository to exact specifications. Consider the capabilities and shortcomings of cloud resources when creating a digital repository.
Full Issue
| | |
| --- | --- |
| View or download the full issue | PDF |
Table of Contents