Published by ALA TechSource, an imprint of the American Library Association, Library Technology Reports helps librarians make informed decisions about technology products and projects.
Your purchase supports this publication and funds advocacy, awareness, and accreditation programs for library professionals worldwide.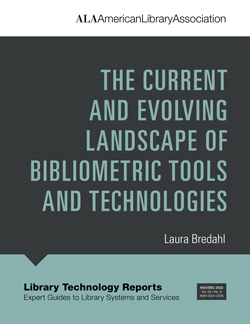 Vol 56, No 5 (2020): July
Library Technology Reports vol. 56, no. 5 (July 2020), "Digital Legacy," edited by Heather Moorefield-Lang 
This issue of Library Technology Reports (vol. 56, no. 5), "Digital Legacy," addresses some of the following questions. How do library community members build their digital lives? Are libraries involved in the building and education of those digital lives? How do we as librarians aid our patrons in understanding the legacies they leave behind in a digital world? Death is a topic often avoided, but the legacy we leave behind in both our physical and digital worlds is important. These legacies deserve recognition. In this report we investigate digital footprints, digital legacy, and digital lives.
Full Issue
| | |
| --- | --- |
| View or download the full issue | PDF |
Table of Contents
| | | |
| --- | --- | --- |
| | Heather Moorefield-Lang | 5-6 |
| | | |
| --- | --- | --- |
| | Heather Moorefield-Lang, Jeffry Lang | 29-31 |