Published by ALA TechSource, an imprint of the American Library Association, Library Technology Reports helps librarians make informed decisions about technology products and projects.
Your purchase supports this publication and funds advocacy, awareness, and accreditation programs for library professionals worldwide.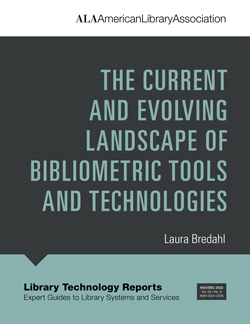 Vol 57, No 7 (2021): October

Open Access

Subscription Access
Library Technology Reports vol. 57, no. 7 (October 2021), "Library IT Management in Times of Crisis," by Jason Bengtson 
Crisis and disaster can strike at any time. During times of crisis, IT departments become even more vital parts of the organization by empowering libraries to recover and respond to challenges. At such times technology concerns, as well as leveraging technology to ameliorate the effects of a crisis, should be a major focus for libraries. This issue of
Library Technology Reports
(vol. 57, no. 7), "Library IT Management in Times of Crisis," will describe different crisis effects, ways in which technology can assist in responding to them, and issues for library technology managers to be aware of.
Full Issue
| | |
| --- | --- |
| View or download the full issue | PDF |
Table of Contents