DOI:
https://doi.org/10.5860/jifp.v5i3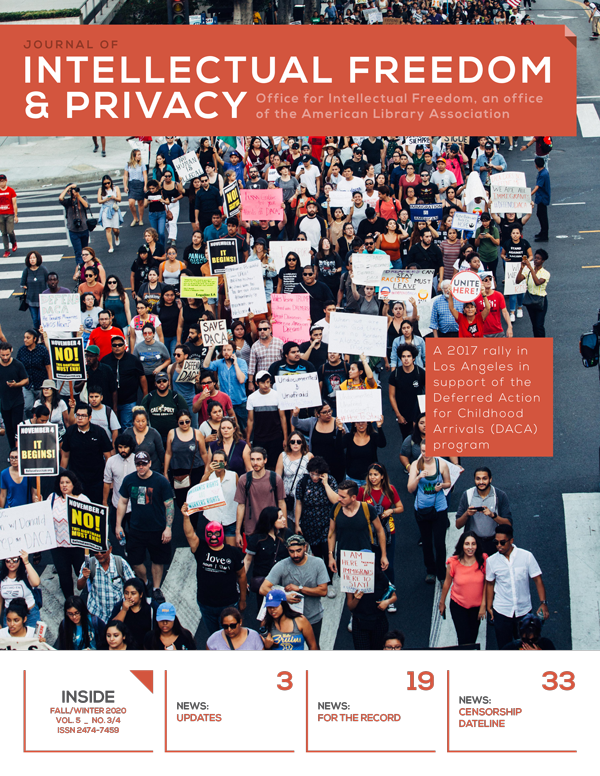 When the Trump administration ordered the end of Deferred Action for Childhood Arrivals (DACA) program in 2017, rallies and protests erupted nationwide. This issue's cover shows the September 5, 2017, rally in support of DACA in Los Angeles. Colleges and other entities sued to stop the administration from ending the program. In June 2020, the US Supreme Court ruled that the administration acted impulsively in ending the program and that the repeal be vacated. In July 2020, the Trump administration indicated that it will not process new DACA applications and that it will limit the renewal term for current recipients to one year instead of two. More information can be found on Page 5.
Cover credit: "Defend DACA" by mollyktadams is licensed under CC BY 2.0.