Journal of Intellectual Freedom and Privacy is the official journal of the Office for Intellectual Freedom (OIF), an office of the American Library Association.
Vol 7, No 2 (2022): Summer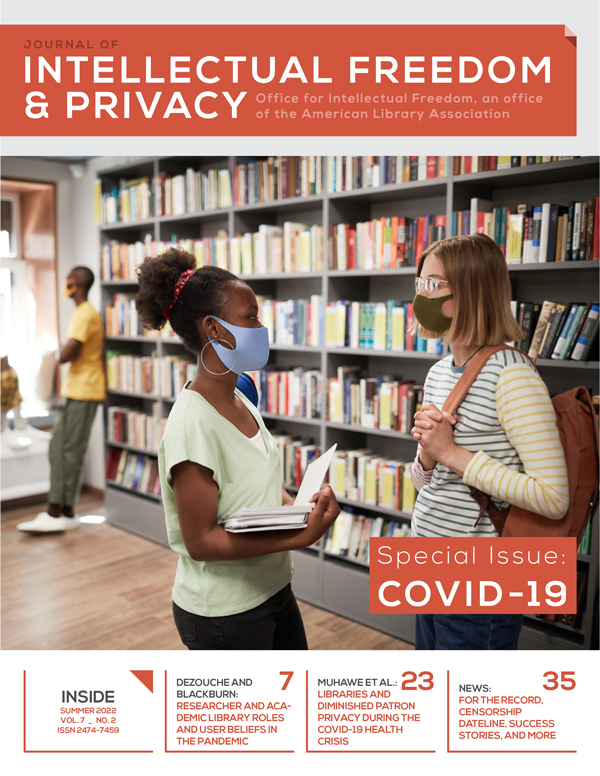 The impact of the COVID-19 pandemic on libraries has been immense. Along with changes to physical protocols and procedures, such as masking, libraries have also had to adapt to new privacy systems.