Journal of Intellectual Freedom and Privacy is the official journal of the Office for Intellectual Freedom (OIF), an office of the American Library Association.
Vol 3, No 2-3 (2018): Fall-Winter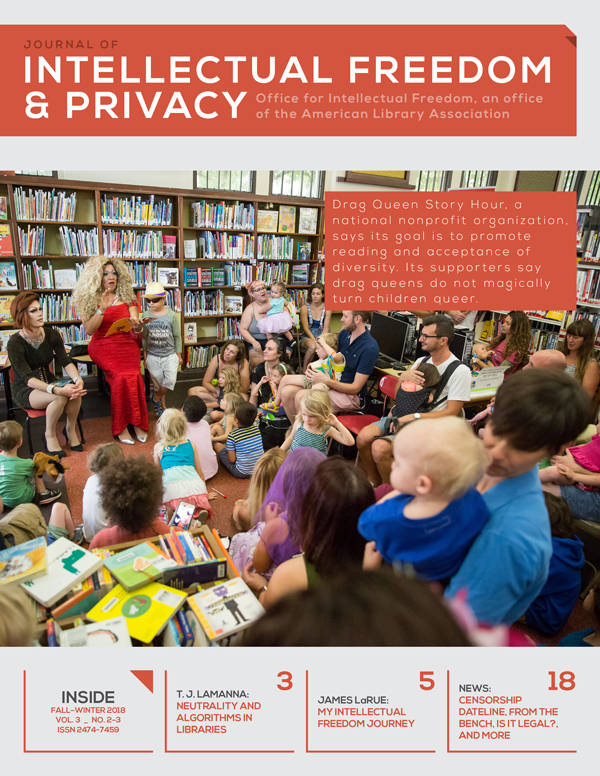 With this issue of the Journal of Intellectual Freedom and Privacy (JIFP), we begin including a new section of News, focused on drag queen story hours. These are events, often coordinated through a national non-profit group, at which drag queens (and sometimes kings) read books and sing songs with children—just like any other story time at a library, except with an exciting guest leader.
As the popularity of these events has spread, so has anger, concern, and hatred over them. The Office of Intellectual Freedom (OIF) and JIFP firmly support the right of public libraries to decide what programming is appropriate for their local communities, including the presentation of drag queen story times. These events introduce and reinforce concepts of tolerance, respect, compassion, and self-worth—which seem like messages that all can benefit from.