Editor's Note: Things I Miss in the Pandemic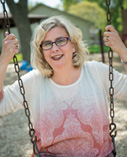 In a year when 20/20 was supposed to mean clear vision, everything has been discombobulated! Here's a list of things I miss most in 2020—how about you?
Storytimes! (and the occasional, parent-approved hugs from kids I know well).
Chatting up parents and slipping in those subtle—or not so subtle!—ECRR2 tips.
Lingering in the library. The library has always been my favorite "third place," as it is for many others. It's hard to see libraries turn into "grab-and-go" venues.
The humble craft project…or even the 159th coloring sheet I've printed.
Finding a random train car wedged between board books on the shelf.
Summer reading program school visits (even the occasional heckler).
Hand stamps (especially those that quickly end up smudged on cheeks).
High fives!
Creating inviting shelf and wall displays—that patrons will actually see.
Three-year-old Kempton, singly loudly off key, to Jim Gill's "Alabama, Mississippi."
The boisterous, sugar-hopped afterschool kids waiting for rides. To be honest, we often hoped for a respite from the nonstop craziness, but now after more than five months without them, we not-so-secretly wouldn't mind having them back.
A storytime lingerer waving goodbye, saying, with a tiny lisp, "Bye, bye Mith Tharon!"
I miss you all, too! &
Refbacks
There are currently no refbacks.
© 2022 ALSC