Editor's Note: How Books Touch Our Souls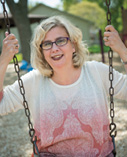 Over the past few months, I've grieved the loss of at least five friends and family members. It never fails to make me consider my own mortality. But thankfully, there are books to heal and touch our souls. And it seems like in the last decade or so, more authors have been penning children's books about death, grief, and funerals. I think that's a good trend.
With society being so nervous about accepting or even addressing death, it's a topic that families hesitate to talk about with children. And while there have been some classic children's book about grief over the years, I'm pleased to see more publishers taking changes on such titles. I've even compiled a booklist of recommended titles for a local funeral home and helped them build their grief library.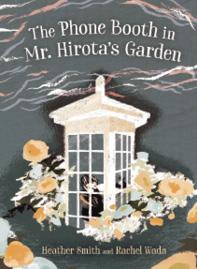 One book I'm heartily recommending recently is The Phone Booth in Mr. Hirota's Garden by Canadian author Heather Smith and illustrator Rachel Wada (Orca, 2019). It's a fictionalized account of a grieving man in Japan who erects a phone booth atop a hill in his garden; inside is a disconnected phone. Loved ones begin to flock to the venue to speak with their lost loved ones, hoping their voices will carry on the wind. The haunting and atmospheric illustrations add to the weight of this enchanting story—offering hope in time of loss.
I was so inspired that I called and interviewed the author. I told my funeral-director friends to add it to their libraries. I stopped short—for now!—of recommending that funeral homes consider adding an old-time phone (disconnected, of course) to their private rooms, offering a tool for families to place those all-important, and healing, phone calls.
In short, books touch us—motivate us and move our souls. That's what Smith and Wada's book did for me at a time when I really needed it. I'm sure there's a book that has done that for you.
I'd love to hear about that book; drop me a line. If we get enough suggestions, maybe we can turn it into an article for a future issue. &
Refbacks
There are currently no refbacks.
© 2019 ALSC